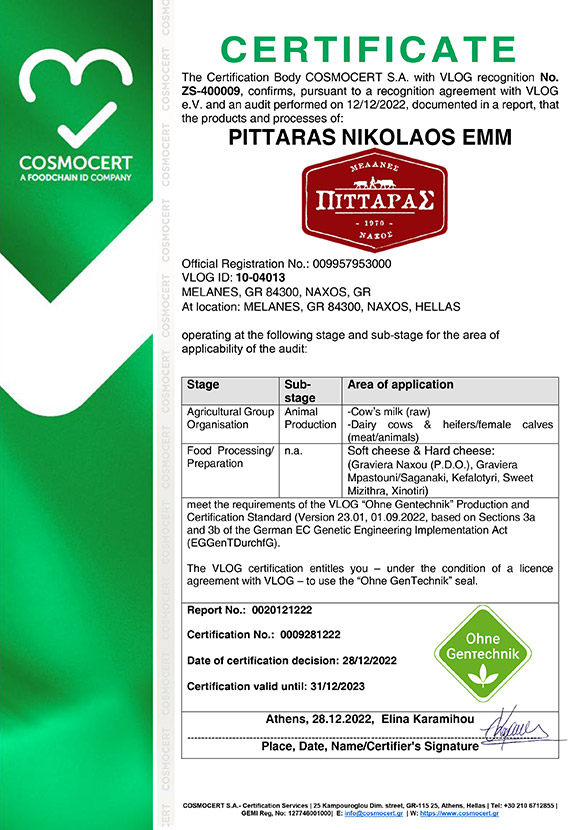 Dear Partners and Friends,
We continue to offer the most natural, healthy and quality product to you and your children, with absolute respect for the environment and our animals.
We continue to pioneer, to be the first dairy cow unit in Greece with a certificate from COSMOCERT for the good treatment and well-being of our animals:
 With non-genetically modified feed, always of the highest quality.
With love to our animals.