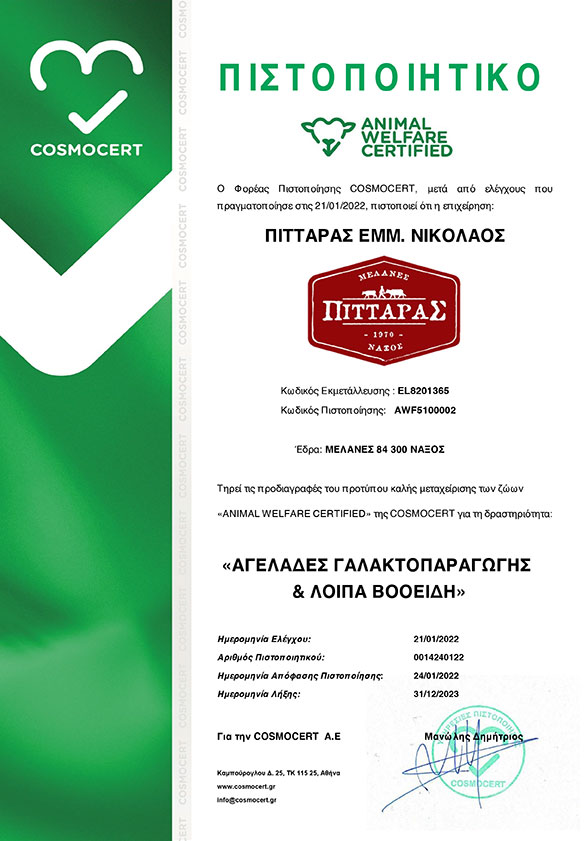 Dear Coleagues and Friends,
We always offer the most natural, healthy and quality product to you and your children, with absolute respect for the environment and our animals. Leading the way, we are the first dairy cows unit in Greece with a certificate from COSMOCERT of good treatment and welfare of our animals.
This is how PDO Pittaras Naxos Gruyere is made, as well as the rest of our products that come from our livestock unit and creamery.
With non-genetically modified feed of excellent quality.
With love to our animals.
With respect to every stage of the production process: "from seed to shelf".
Taste them!